Hey y'all! I'm back with another Verse by Verse post. It took me a while to figure out what I felt that God wanted me to share in regards to this week's scripture but thankfully it came to me last night :)
John 16:24
reads:
"Until now you have asked nothing in my name. Ask, and you will receive, that your joy may be full."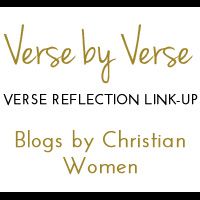 I don't know about you, but I've heard "
ask and you shall receive
" about a hundred times and because of that it's almost become mere words, like a pretty phrase we throw out whenever someone wants something. Yesterday however these words came to life for me.
With the beautiful weather we've been having lately, and it being the weekend, I was seeing everyone's beautiful pictures on social media of all the great excursions they were having: beaching, BBQing, boating, what have you. Me and my husband love to jump in the car and just drive when its beautiful like this (and enjoy an ice-cream or 2).
Well unfortunately our car is currently sitting in our driveway undrivable at the moment. Feeling somewhat stranded I caught a case of the blues, feeling sorry for myself for not being able to have any "fun". We all feel blue every once in a while for various reasons, and that's ok, as long as we don't "live" in that state. They say happiness is a choice and it truly is.
So determined to be in a better mood, the memory verse came to mind, particularly the end, "
that your
joy
may be full
". So I prayed and asked God for what I wanted. Trusting and believing that God not only heard, but answered my prayer, the previous memory verse came to mind. "But if we hope for what we do not yet have, we wait for it patiently" (Rom 8:25). The key word being
patiently
, lol.
Not only did it put a smile on my face for feeling that God was telling me "just you wait and see", and that I could see a connection between the 2 scriptures, but it became so clear to me why we truly need to know His word. Memorizing scripture is not to show off to anyone how "Christian" you are, but it's so that YOUR own life can (and will) be transformed. It truly is our daily bread, for whatever you face, good and bad, there's a scripture that covers it.
If you've had or currently still are having trouble memorizing bible verses, I encourage you to join in with Blogs by Christian Women and tackle one verse at a time. God's word will change your life (for the better) if you let it be your "manna" (see Deut 8:3)
As always, Love & Bless Y'all!
Stay Pretty & Precious,
Peace