Hey there beautiful readers! Today I'm excited to announce my participation in another blogger challenge of sorts. As you may (or may not) be aware of, I'm part of the ever growing Blogs By Christian Women community. Well just the other day I was notified of their new challenge to memorize bible scripture. I'm sure many of us can relate to the challenge of memorizing scripture (yet memorizing ALL the words to Michael Jackson's songs is a walk in the park, hmm... wonder why, lol).
So the verse for this week is Rom 8:25. I'll quote you the English Standard Version:
"But if we hope for what we do not see, we wait for it with patience"
At first glance this verse just seemed like plain logic to me, I'm waiting for something I don't have, hence I wait with patience. Then I got to thinking about the other scripture that speaks of 'hoping for what we don't see', Heb 11:1. It says "Now faith is confidence in what we hope for and assurance about what we do not see." (NIV)
So what is God saying? The way the scripture is written implies to me that you are able to wait impatiently. How? Well you can whine, complain and curse while you wait. So waiting impatiently would therefore also infer that you don't hope for 'it', whatever 'it' is.
To provide some context, the following verse, verse 26 begins: "In the same way, the Spirit helps us in our weakness." To wait patiently is not something we can do in our own strength. If you're believing God for a husband and children, and you're approaching 40 with no suitor in mind, picking a 'decent' man, rather than THE man God intended is quite tempting. Trust me, things haven't changed that much since Abraham, lol.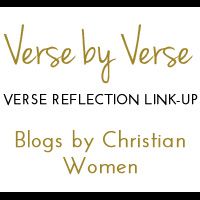 With that said, I conclude that to receive what we want, we need hope, which implies we have patience & confidence (the New Living Translation adds the word 'confidently'). Faith is that confidence. God knew it wouldn't always be easy, so we have the Holy Spirit to help us do this.
So the next time you proclaim that you want something, and waiting starts to work your nerve. Remember that you don't have to wait alone, the Spirit is there to guide and help you through it :)
Bless & Love Y'all!
Stay Pretty & Precious
Peace